Why We shouldn't perpetuate Stigmatised labelling of Sick people.
Someone recently asked a rather insensitive question, Why shouldn't I call an addict or alcoholic or drug user so, isn't that what he or she is?
And I'd like to offer a simple straight reason why this is not only self-serving but also perpetuates the negative behaviour in the first place:
Addiction is a disease.
It's important that we use language that frames it as a health issue and shows respect to people with an addiction and to their families who are impacted. Just like we would with any other disease, like diabetes or asthma.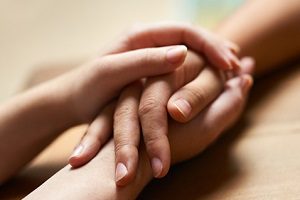 A person shouldn't be defined or labeled by his or her disease or illness, it is something they have. For example: Instead of calling someone a "diabetic," it's preferable to use person-first language and say "someone with diabetes." The same goes with the word "addict."
We have a choice when we communicate. We can use words that perpetuate the negative stigma around substance use – words that label people with an addiction in a negative, shameful and judgmental way. Or we can use words that are compassionate, supportive and respectful – words that helps others understand substance use disorder as the health issue that it is.
By choosing to rethink and reshape our language, we will allow people with an addiction to more easily regain their self-esteem and more comfortably seek treatment, allow lawmakers to appropriate funding, allow doctors to deliver better treatment, allow insurers to increase coverage of evidence-based treatment and help the public understand this is a medical condition and should be treated as such.
Thank you.
Moderator
Asked on February 17, 2019 in
Drugs.
Very informative. Thanks!!